Our Favorite Irrigation Brands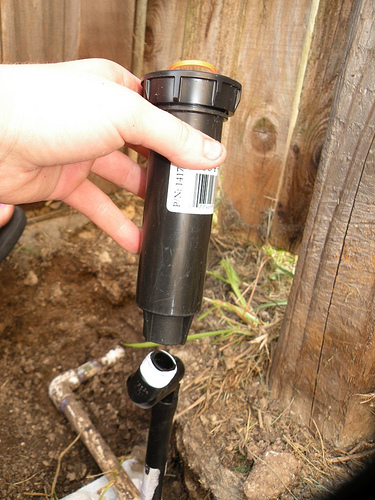 Our Garland sprinkler repairs team often gets asked questions about our favorite brands. Truth be told, there is no one brand or system that is right for every job and project. Each landscape is different, where one may benefit from a large Irritrol rotor systems, another might need extensive use of Hunter micro heads. So, instead of focusing on any one brand, we'll tell you about how we usually use each brand.
When we are installing large commercial systems, for golf courses for instance, Irritrol is our go to brand. They have extremely reliable a large scale rotors that deliver long range coverage. This means the heads can be placed along the edges of the fairway and greens so they don't interfere with play. Irritrol also offer an advance CAD program to help us build the perfect system for whatever large scale project we are working on.
When it comes to residential systems we love to use Hunter irrigation products. They have the widest variety of small scale sprinkler heads in the business. They are also easy to change and adjust so they cut down on maintenance time. The best part about Hunter systems is that they are designed to work with controllers from several different companies so there is no problem in mixing and matching. They also offer state of the art drip irrigation lines for both above ground and underground watering.
Our Favorite Sprinkler System Controllers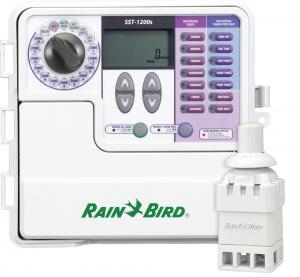 When it comes to controllers we are torn. We really like the new Weathermatic Smartline system that puts a virtual scientist in your garage to calculate exact watering needs. Considering the average sprinkler system delivers almost 38% too much water to the area it is irrigating, these saving can add up quickly.
But just as much as we like the Weathermatic, we also like the Rainbird ESP series controllers that can cover up to 22 zones at once. These allow us to set up a single system on larger properties instead of having to put multiple lines in to accommodate multiple controllers.
There are literally thousands of unique products that we use every year when we install and repair sprinkler systems in Garland. We're sure we'll have a new favorite product soon and there's no telling which brand is going to deliver it. After all, they are all professional grade.